Photographs from the past -
Bhuvana as 'Bharatha' as a child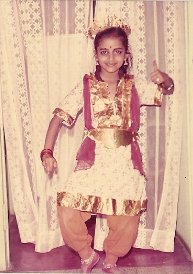 Bhuvana doing the Shabdham on Lord Rama at IIM Ahmedabad Dormitory in 1984.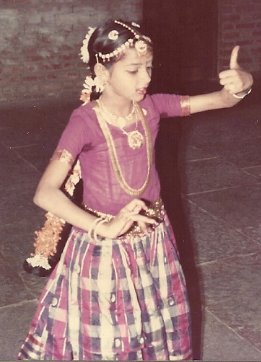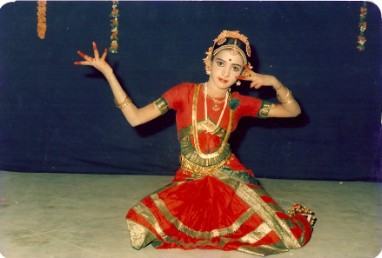 Bhuvana doing the Vrischikkakuttitam karanam -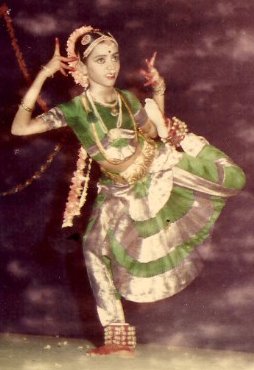 Bhuvana blessed by the religious singer Sri Pithukuli Murugadas , his wife and Shri P.S.Manisundaram of Bharathidasan University.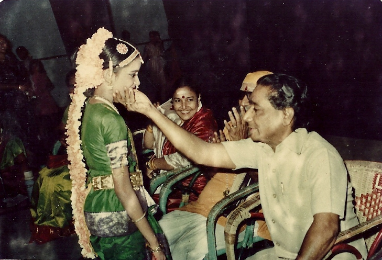 Guru - Prabha mami, Bhuvana, Guest of honours - religious singer Pithukuli Murugadas and his wife, Prof.P.S.Manisundaram , my parents and Bhuvana's brother.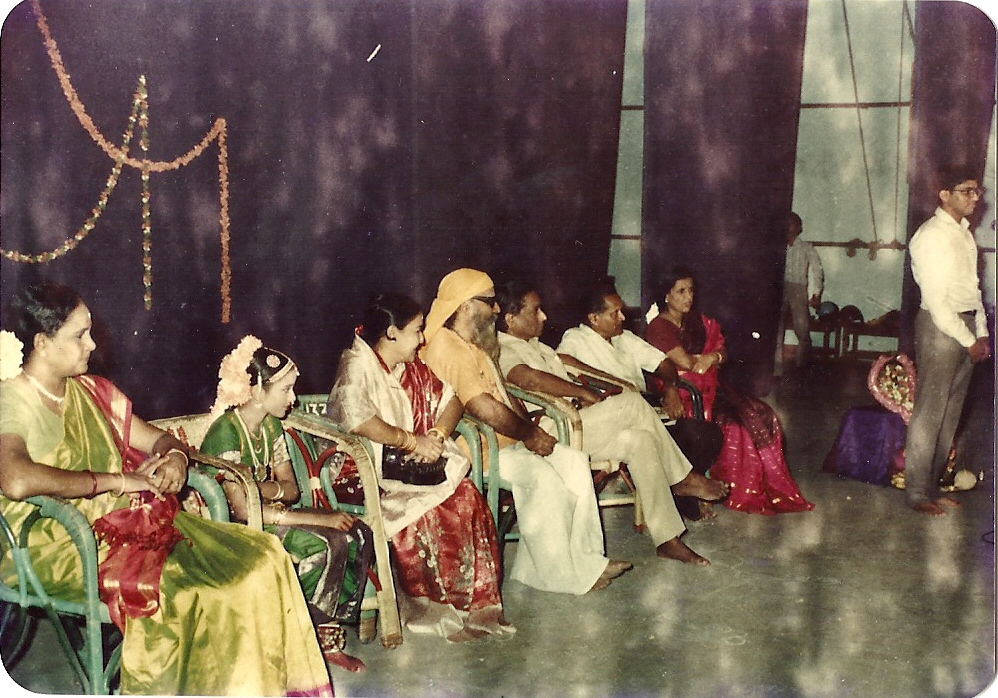 Bhuvana's pose as Lord Krishna at Doordarshan recording studio in Chennai for the 'Valarum Kalaignar' TV program in 1990 -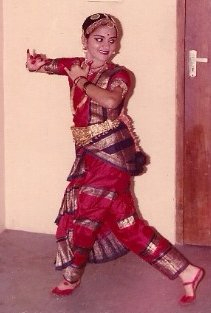 Bhuvana with Actress Revathi receiving the momento at Bharatham Dance Festival 1991 at Vani Mahal in Chennai, India.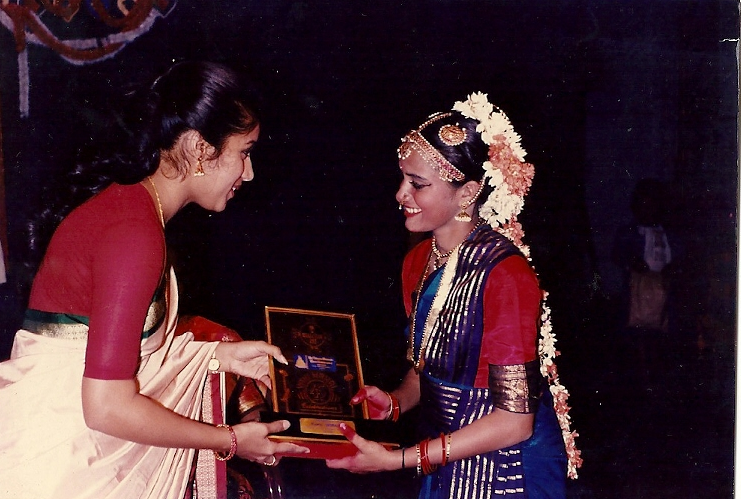 Bhuvana in the left with co-dancers Kavitha and Sowmya during Bharatham dance festival in 1991, Vani Mahal, Chennai, India.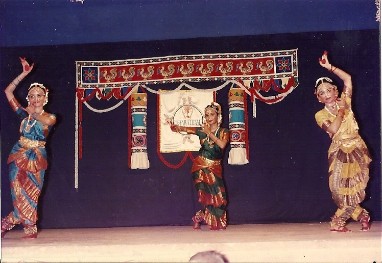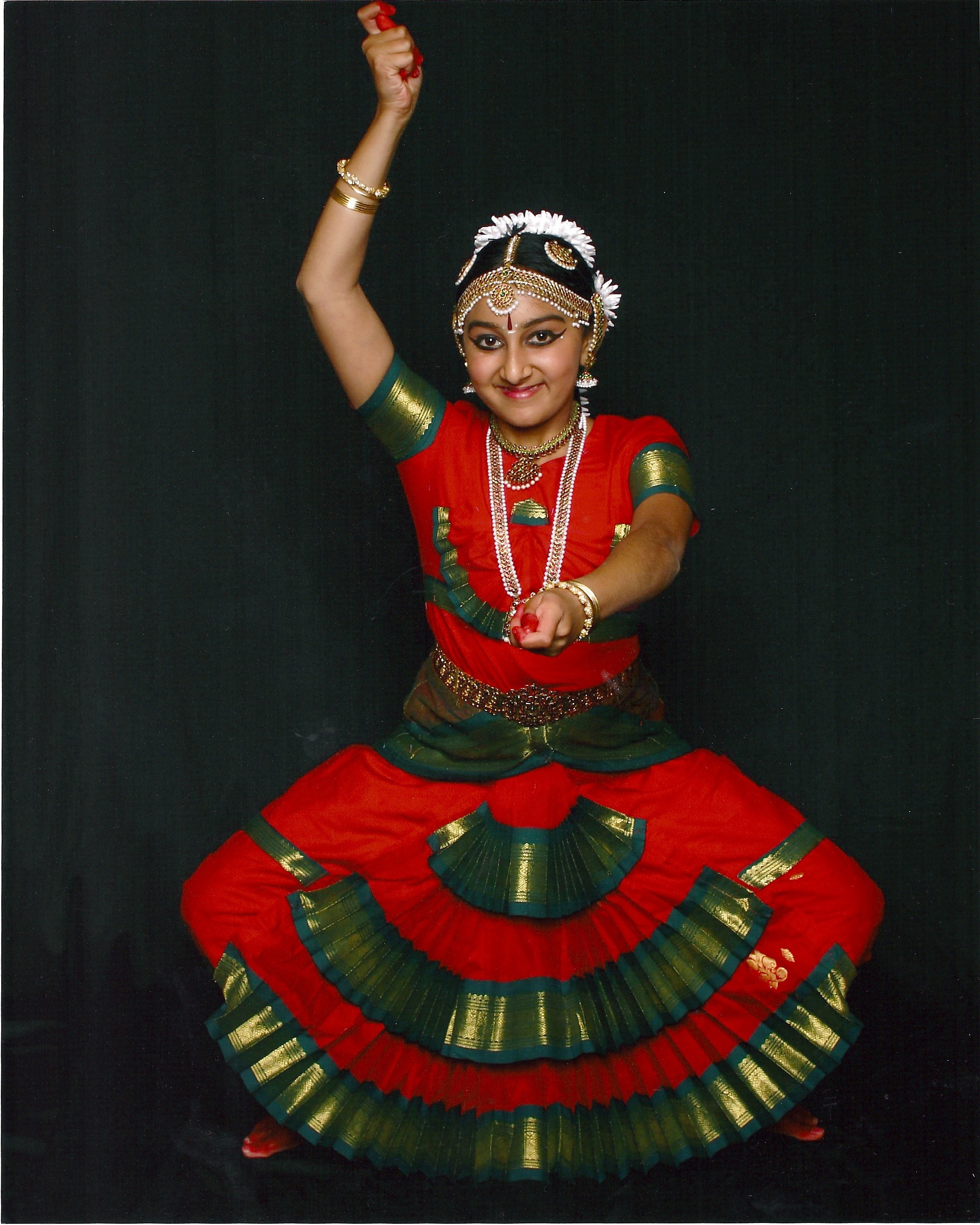 Reviews from the past - -
Local paper reviews of Bhuvana's (also known as Srimati) dance recital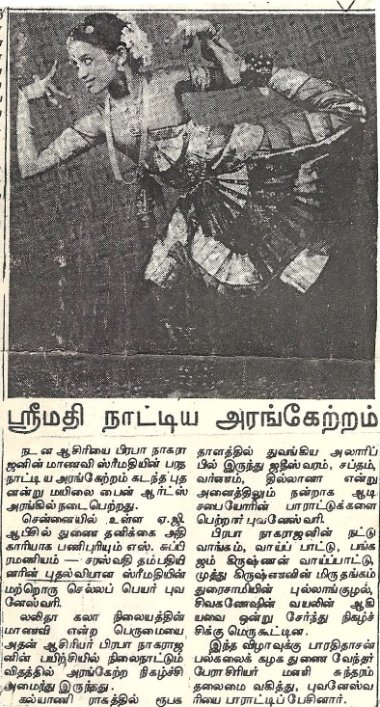 Bhuvana (second from the bottom) - Graceful flowing of river Saraswathi snapshot of Divya Dhara - a college dance production - The Hindu paper review - Feb 1994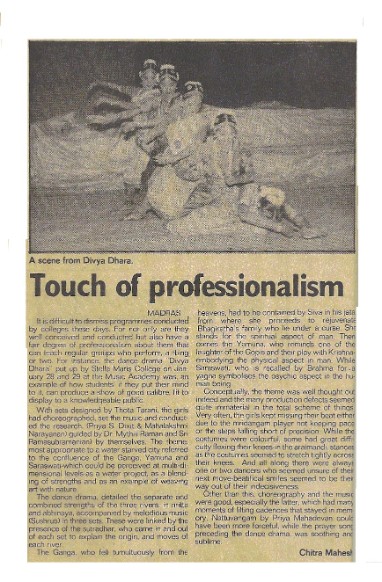 Bhuvana at the right most in the paper review below -